EMPOWERING WOMEN TROUGH LIFE's TRANSITIONS
Supporting Motherhood, Careers, Menopause and Personal Growth
Subscribe to our weekly newsletter for inspiration, connection, and upcoming events and trainings.
Ayurveda-Yoga Coaching guides you to:
Reconnect To Yourself: Find out what you need and want
Live at Ease: Create ideal routines and habits that save you time and energy
Focus on Essentials: Get clear on your values and priorities and live by them
Create the Life You Want: Live your true nature in everyday life
You Want to Feel More Ease in your Life?
o You want to feel at ease and full of energy?

o You want more focus and clarity?
o You want to be fit and in shape?
o You want more time for yourself?

o You want to find your ideal balance between career and family?
Ayurveda-Yoga Coaching Programs
Supporting Fertility, Pregnancy, Birth and Post Partum
Do you have difficulties conceiving?
Do you feel nervous about pregnancy and birth?
Would you like to prepare yourself for a joyful conception and motherhood?
Would you like to relax and nourish yourself and your baby during pregnancy?
Would you like to prepare for an easeful birth and postpartum time?
Life-Coaching: A Better Work-Life Balance
Do you often feel stressed?
Do you feel you never fully
present with your family?
Do you feel you could be more efficient at work?
Would you like to have more time for your private life
Would you like to advance in your career without burn-out?
Personal Development: More Energy, Ease & Focus
Do you often feel tired and exhausted?
Do you have sleeping difficulties?
Do you consider yourself over- or underweight?
Would you like to feel and look fit again?
Would you like to feel more at ease and organized in your day-to-day life as family?
Are you thinking about coaching but don't know if this is the right place for you or which coaching would be right for you?
Contact us without obligation and we will discuss your individual situation. 
You want to constantly improve your energy level with just a few tricks? Get my free e-book "With 6 tips to more energy" here. 
It was a journey to learn to put myself first.
It is important that I am healthy and that I feel good otherwise my company and employees will also suffer.
I started to workout with Yoga everyday and I also changed my eating habits, which made a total impact on my health and my wellbeing. New and better routines started to become a habit, which I am very happy about. We also moved further to prepare myself for motherhood. It was a very, very nice journey and I am pregnant now. I am looking forward to the next steps and I am sure Verena will be a part of it. Thank You. 
Verena is a very kind and trustful person and she will give you tools and take your hand to be successful with your wishes.
I started some years ago with Verena. Her Foundation Program helped me to incorporate the Ayurvedic lifestyle into my daily life. When the time felt right, I wanted the best preparation to enter a new chapter in my life "Becoming a Mum." With a lot of love and care Verena gave me a lot of tools to prepare my body and mind for this new chapter. This intensive Couching was successful: I got pregnant. For me it was obvious that I would join Verena for the Pregnancy Program so that I will enjoy a healthy pregnancy and easeful birth.
Maria | Entrepreneur, Journalist and Mother
I always wanted my children to have a natural birth, but it wasn't possible, which is why it was so important for me to find out again through Verena that it's still me who gives life.
Even though it was a cesarean section, I experienced the birth as something very beautiful. I really noticed the difference from my first cesarean birth in the hospital, because I was fit again much faster and I was more stable internally. Verena is so experienced and loving and was always at my side with advice and action. Working with her made the time before and after the birth very special. I am now looking forward to the postnatal program with her. Thank You!
Hello, I am Verena Primus
Verena helps women to find better routines and rhythms in their lives so they can live their health and authenticity. She believes every woman has the right to live her dreams and be a mother (if she chooses to be one). Verena shows women how to find a balance between giving to others and giving to themselves by incorporating Ayurvedic, Yogic and Coaching principles in their day-to-day life. Ideal daily habits and routines sustain and nourish women and helps them deal with stress and their daily multitasking as mother, wife, employer or entrepreneur.
Verena takes the ancients teachings of Ayurveda and Yoga and combines them with tools of coaching to guide clients to their goal of a healthy, happy and fulfilled life. And this on all levels!
            Together with her husband Jens Wolff she has developed the B.A.S.E method of coaching that helps clients transform themselves and their lives in a clear step-by-step way. The result is a proactive life based on the individual's values, wants and needs.
In her youth, Verena worked as Classical Ballet dancer at the Vienna State Opera and  in New York City, Paris and London. The discipline and endurance she acquired in her years as Classical Ballet dancer, she later applied in her Yogic and Ayurvedic studies. She trained at the Esalen Institute in California, at the California College of Ayurveda and did internships with Ayurvedic Doctors and in Yoga Ashrams in India and California.
In her twenty-seven years as Ayurveda-Yoga Coach and Teacher, she has seen over 3000 clients and students and has given over 9000 consultations and Ayurveda-Yoga classes in the United States and Europe. She is married to Jens Wolff and they have two children.
Her motto:
Live the Art of Mama Wonder-full and Enjoy Every Extraordinary-Ordinary Moment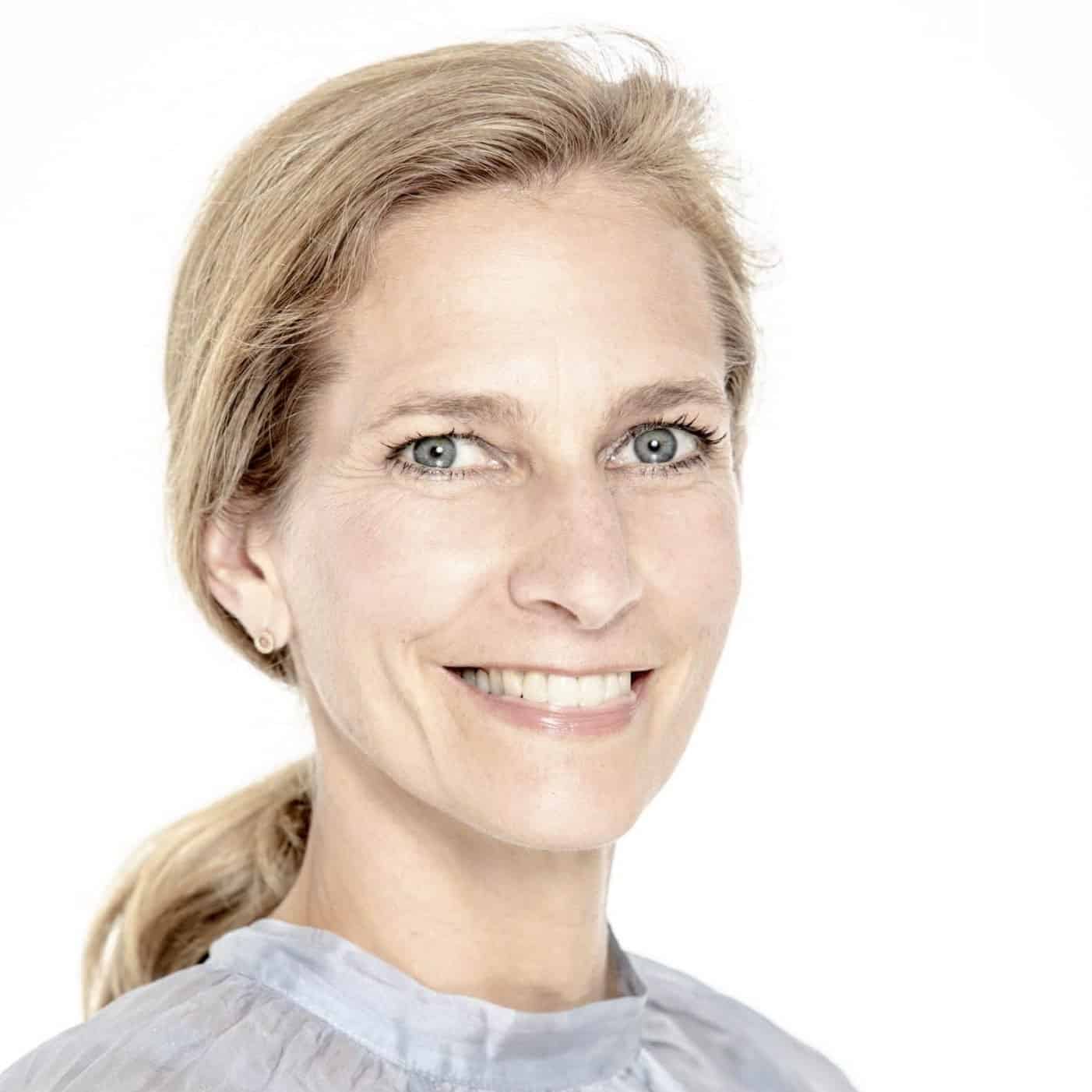 Jens is a lawyer, psychological life and social counselor, certified coach and trainer and father of two boys. After he completed his coaching training, he was coached for three years by Steve Gill, Tony Robbins' head coach. In the last twelve years he has been able to support over 1,000 clients on professional and private issues.
He worked in tourism, in marketing and headed sales in one of the first internet startups in Austria before he started his own business. As a result, he know a wide variety of industries, corporate cultures and biographies, which helps him to empathize with your individual situation.
As a father and husband he understands the challenge of setting the right priorities and distributing focus and time in a balanced way between family, career, health and personal growth. He is helping clients to find out what they really like to do professionally and guides them to the next step on their career ladder.
His motto:
Every Day is your Life in small.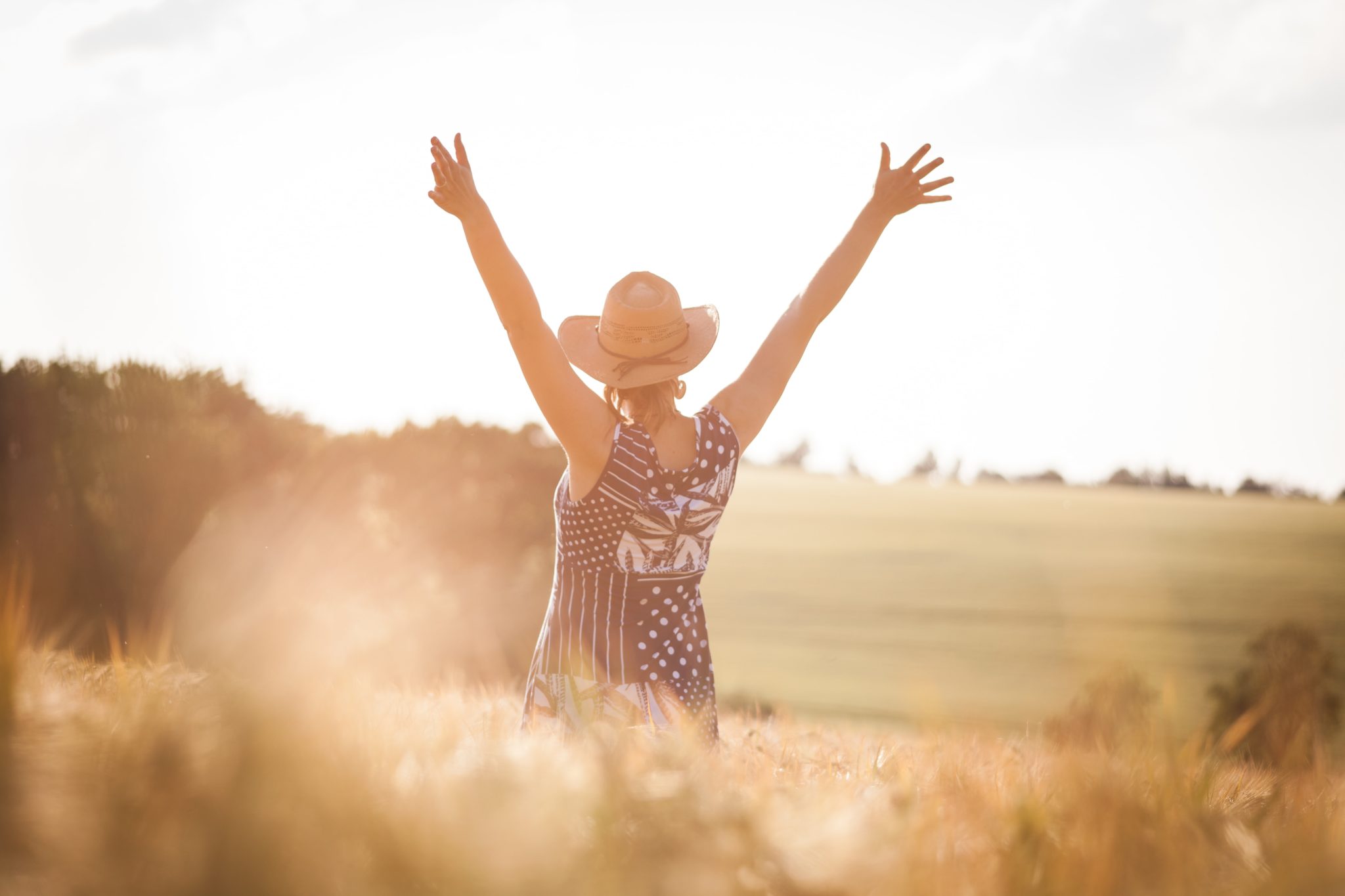 Why Clients Come To Ayurveda-Yoga Coaching?
How can I be a mum and show up with full attention for my family, job and myself?
What are tools that I can use to help me deal with stress and sustaining my energy level and focus?
How can I carve time out for myself and set the right priorities?
How can I maintain the connection to myself and feel at ease?
How can I live the kind of life I want to live?
Maybe you have asked yourself some of these questions and wonder whether coaching with the support of Ayurvedic principles and Yogic practices can help you in your very individual situation. In this video you will learn the most common topics that women have when they seek our coaching. You may be surprised to hear that even though we all live our individual lives it is usually one of three challenges that most clients face and seek support for. Take a look at the video and you will get a feeling for whether the chemistry between us is right and whether you like our approach.
Ayurveda-Yoga Coaching Steps
We discuss whether and how I can support you
If the answer is Yes, we will arrange a first get-to-know session
What is Ayurveda-Yoga Coaching?
When it comes to Ayurveda and Yoga, we think of a healthy diet, oil massage and Yoga postures. When it comes to coaching we often think that only athletes or business executives need it. Coaching has long since reached the masses and Ayurveda and Yoga is much more than what magazine articles show us. Ayurveda is unique in it's teaching of our individual constitution and how by living in alignment with our individual needs and the rhythm of nature we can discover not only the best way to our ideal body and physical fitness but also discover our individual strength and purpose.  Yoga is also not limited to physical postures and breathing techniques but it is a way of life and how we show up for ourselves and others.
What I practice and live is what I teach clients who come to me with the wish to do something for themselves and who would like to take their health, their carrier, their family life and personal growth proactively into their own hands. I have had the honor and the privilege to work with women all over the globe for almost thirty years and I have seen what women struggle with and need in various stages of their lives. Since I became a mother myself, I use modern coaching tools to help women integrate Ayurvedic and Yogic tools and principals into the life of a mother.
Yoga is the path of realizing your true nature.
Ayurveda is the wisdom how to live your individual purpose.
Coaching is a modern system of practical life tools.
The combination of the three can help you to navigate through the many adjustments you need to make as mother while learning how to listen and trust your own instincts and intuitions.
Let me tell how it all evolved and why the combination of Ayurveda, Yoga and Coaching helps my clients and me so much in this blog article. 
What is the B.A.S.E Method of Coaching?
Our life, both privately and professionally, is always the result of our previous decisions. As we know and as research has confirmed, we do not make decisions rationally, but decisions are primarily dependent on our emotions and our state.
The B.A.S.E. method of coaching was developed by us to support you from four angles as you get to know yourselve better and learn to optimize your state. You get practical and efficient tools that you can use in everyday life to turn your state, energy level and mind-set into a positive one and live with more ease and focus. You can see the four elements of the B.A.S.E. method in the graphic to the left hand side of this text.
The point is not to quickly solve problems on the surface and then move on. It's about getting to know yourself better before you can start to create a life that suits you based on your individual constitution, values and strengths. This includes your health and your job as well as your relationships and your self-image. 
"This is not a Yoga Class! Your classes are therapy! I come in a feel tired and exhausted and I leave feeling refreshed and well again. You are very professional and the results are clear. I definitely recommend you!"
Dr. Barbara E., Psychiatrist, Vienna
"I have worked with Verena Primus, a beautiful person inside and out, for the past 6 years and she is an extraordinarily gifted healer on multiple levels. She is a highly trained professional in Ayurvedic medicine and a yoga master. Verena's care helped me to recover from a serious heart condition, which greatly impressed my cardiologist. I feel very blessed to have Verena in my life and I highly recommend her."
AT, Consultant San Francisco, California
"Now I understand that one cannot apply the wisdom of Ayurveda and Yoga all at once. It is simply not possible! It takes time to find it's way into my life and for me to adjust to it."
DDr. Andrea B., Vienna
"Hi Gayatri, I have been sharing with family and friends the amazing path I am on and everybody wants to know more. You have certainly opened up such a wonderful path for me. I am meditating daily, eating as you have suggested, and I am in the process of giving up coffee. I appreciate you more than you will ever know. I count you as one of this years biggest blessing. You are truly a gift!"
Jane, Family therapist Halfmoon Bay, California
"I'm so thankful for the wisdom of Verena Primus. I'm not able to see Verena nearly enough for her Ayurvedic consultations as I would like but still, she's my go-to for beauty and health. I'll be serving Tulsi tea."
Stephanie L.C, Vogue features associate, New York City
"I am so happy that I have found a teacher who can support me in every situation in my life and who can help me translate it into Yoga. My body changed, my mind changed and I found more awareness for myself and the world around me."
Maria, actress, Vienna and Germany
What Do You Get From Ayurveda-Yoga Coaching?
Here are our areas of expertise in coaching:     
Life coaching : How happy am I in my life and what do I want to change?
Personal development: Who am I and who do I want to be?
Ayurveda-Yoga: How can I stay or become fit, healthy and balanced?
Career coaching: Career advice and orientation. Am I in the right job?
Online coaching: Time-saving, location-independent coaching since 2017  
In the course of the coaching you will get to know each other better and you will gain clarity about your individual constituion, values and your goals, which are often not clearly defined when clients come to us. You steer all of your areas of life in the same direction, towards an overarching goal, and this makes a lot of things easier. Only when we know ourselves can we plan our lives in the long term and set specific goals for ourselves. If you as mother or father feel happy, fulfilled and clear, your children will feel the same way. The work you do on yourself gets reflected in the wellbeing of your children and gives your children the same sense of security and orientation that you will start to feel. Also your partnership will benefit from a more balanced and happy version of yourself.
As a coach, I bring an objective view from the outside and I am your sparring partner for challenging situations and also a cushion of support when also you as mother need a shoulder to cry on. If you want to get more out of your life, to be more authentic and, above all, to be happier, then get in touch now!  In a free 15-Minute call, we will find out whether and how we can support you. 
Jutta | Marketing Manager and Mother
I received tools from Verena and Jens during the coaching program, which helped me, especially as a single mother, to stay calm and to see a wide variety of situations from a different perspective, or neural perspective.
Katie | Entrepreneur, Yoga Teacher and Mother
Ayurveda with Verena supported me during my second pregnancy.
I received many good tips how to nourish my body and soul before and after the birth, which especially helped me with breast-feeding. The Ayurvedic support and care from Verena was a dream and I still sing the Gayatri Mantra for my children at night. Thank You! 
Babsi | Psychiatrist and Mother
Verena has helped me in a very challenging time of my life. At the time I was mainly functioning and her special way of teaching Yoga and breathing exercises has helped me to feel myself again.
I could reconnect to myself and my body again and I could cope with the difficult situation I was in much better. I am still using tools she has taught me ten years ago and I am very grateful for our time together. Thank You!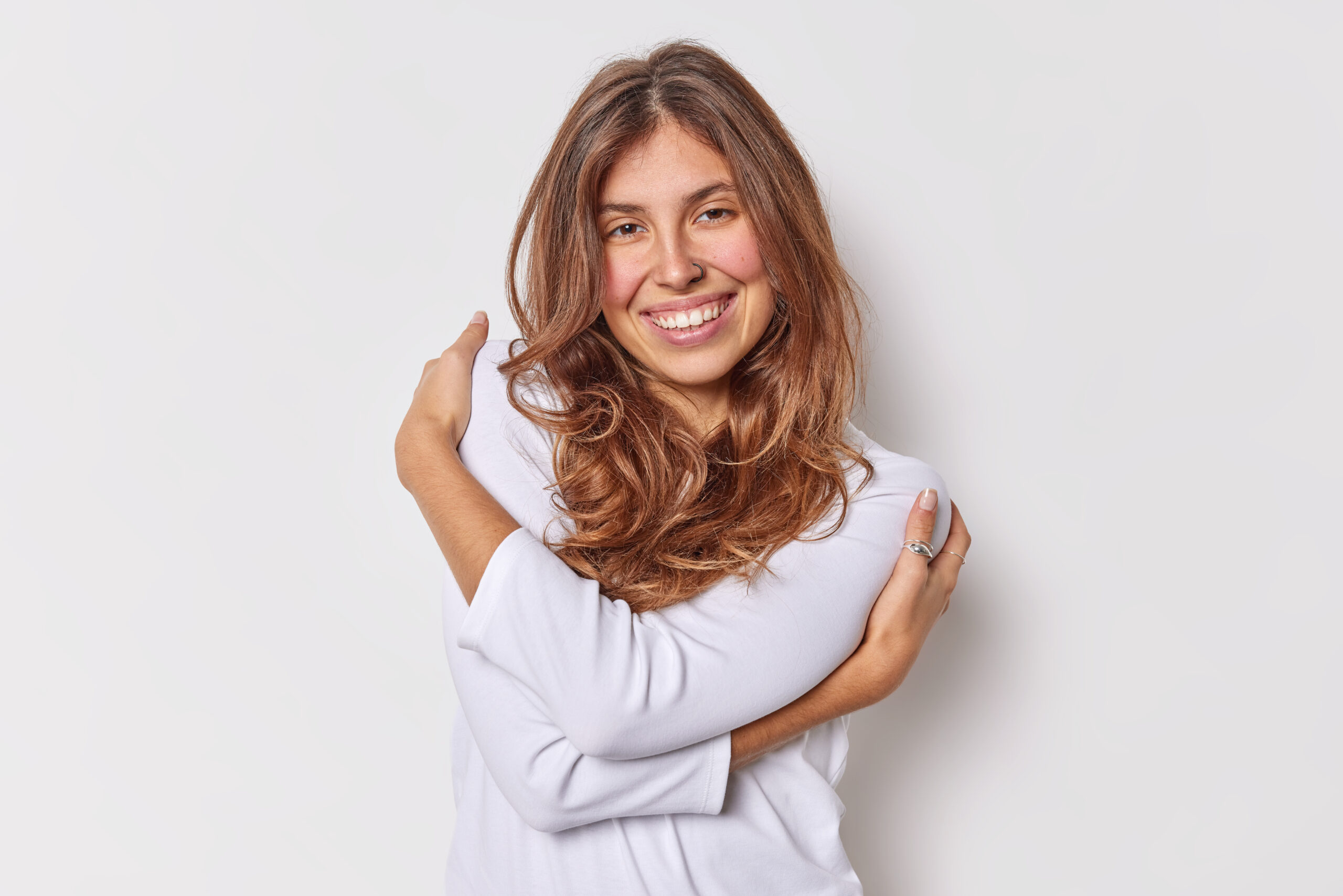 Ayurveda
Balancing Motherhood with Ayurveda and Yoga: Nourishing Ourselves on the Journey "We can be mothers who nurture others and perhaps even our own businesses, but we can only do that
Read more »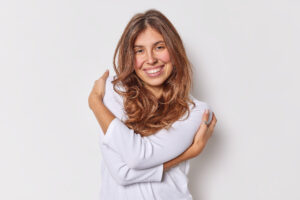 Balancing Motherhood with Ayurveda and Yoga: Nourishing Ourselves on the Journey "We can be mothers who nurture others and perhaps even our own businesses, but
Read More »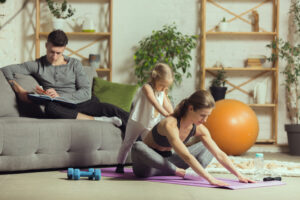 How to Practice Yoga as a Mum?   Although yoga is essentially a spiritual science, it leads to a sense of physical and emotional well-being.
Read More »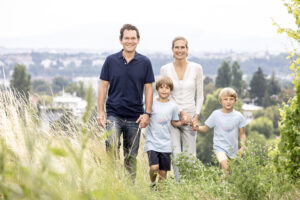 Embracing the Power of Ayurveda and Yoga in Motherhood-About Me: How My Life Transformed: From Dancer to Sannyasin to Mother     Introduction: Welcome to
Read More »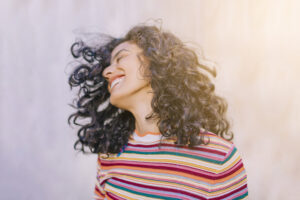 Ayurveda and Yoga for Women: A Holistic Path to Well-being In the bustling modern world, where stress, daily pressures and multitasking often take a toll
Read More »
Namasté, I am a certified and registered Yoga teacher in Wienna(E-RYT 500) that specializes in Private Yoga Classes which adapts the traditional Yoga curriculum to the specific needs of each student.
What I really appreciate teaching in a traditional One-on-one Yoga setting is: to be able to adapt the Yoga teachings perfectly to each individual student's specific needs and to acknowledge their specific life situation and health concerns. I therefore can provide a high quality approach to teaching Yoga. We work on building up a correct and safe Yoga practice from which you have the freedom to continue to build a proper base of a strong core foundation in Yoga. If you already have an existing Yoga practice, I continue from where you have left off. For more details on benefits please click here.
I have developed a Private Yoga Training system that utilizes a Classic Yoga curriculum, but expands and adapts it to suit your unique needs in every phase of your life. Once I know more about you, your physical possibilities and limitations, your personal, professional and spiritual goals as well as your wishes and ideas. I can develop a personalized Yoga Program that will guide you step-by-step into the depths and diversity of Yoga.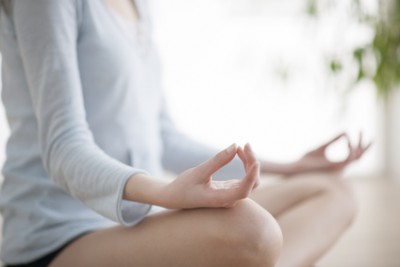 In the beginning, the main emphasis of each class is:
Yoga Asana practice (physical postures)
Pranayama practice (breathing exercises)
Relaxation techniques
Then I add:
Visualization techniques

Meditation techniques
Based on each student's interest, also included is:
Yoga Philosophy
Yoga Psychology
If you experience unusual amounts of stress and have a personal or spiritual crisis, I can use my knowledge and experience as a Certified Clinical Ayurveda Specialist (Ancient Medical system from India) to address and prevent stress related symptoms such as, muscle pain, digestive problems, extreme fatigue, depression, anxiety, burn-out, insomnia etc.
Thanks to my specialized training in Yoga of the Heart, I can adapt the Yoga practice into a holistic model that addresses the specific needs of those that suffer from chronic illness such as, cancer and heart disease. For more information, please go to Healing Yoga.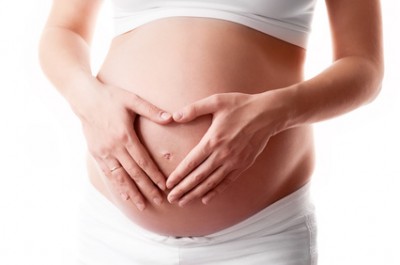 I am a mother of two little boys and a trained Doula (DONA international) so I have also developed a special Pre-and Postnatal Yoga Program , that can guide a young mother holistically through the different stages of pregnancy, birth and post-birth.
I am a very dedicated Yoga teacher and practitioner, with over 20 years of experience, who enjoys working with motivated and sincere students (link to Portrait page).
I consider myself fortunate to be able to share my love of Yoga and life with everyone who wants to experience the ancient healing wisdom of Yoga and Ayurveda in their own lives.
More information on the Private Yoga Program finden Sie hier.
For how you can benefit from Yoga and what the advantages of Private Yoga are please continue to read  here.
here.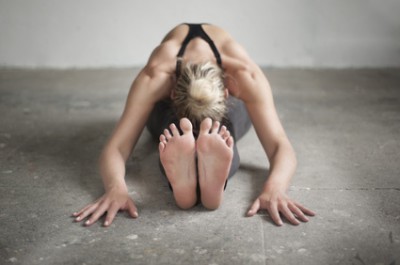 Please don't hesitate to contact me if you have any questions and of course if you have interest in what I offer. You can reach me via phone and email:
0043-6764003577
Sincerely,
Verena Gayatri Primus